Contract repository
Build and store all contracts and policies used to hire and manage employees with an easy-to-use contract editor. Automatically populate employee data and reduce the risk of typos.
Centralise contract management
Automate data collection
Oversee who signed what
Few templates – many contracts 
Managing contracts in Hailey means you can quickly access all signed contracts and templates when needed. Create multi-purpose templates with optional sections to reduce the number of templates. Some customers go from 10+ templates to one or two. No more guessing which version of a template you should use.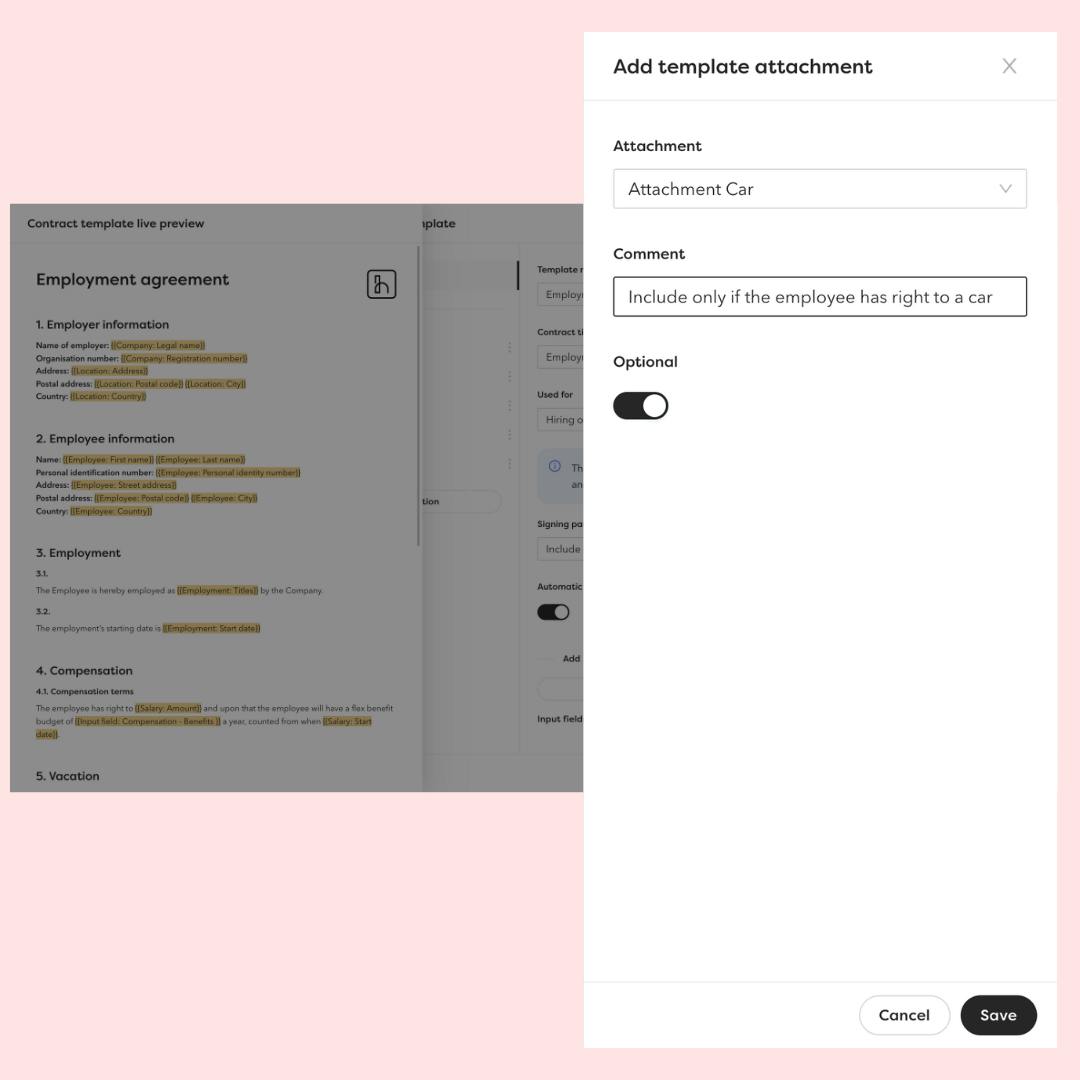 Our template editor is powerful and simple at the same time. Preview all changes on-screen as you make them to ensure everything is up to par. Any updates you make are instantly available for your colleagues.
Hailey automatically populates employee-specific data from each individual's profile. Whether signing documents in bulk or with one employee, you select the relevant employee(s) and choose your signing method. Avoid typos and duplication of work, and rest assured that everything is filled in correctly before send-out.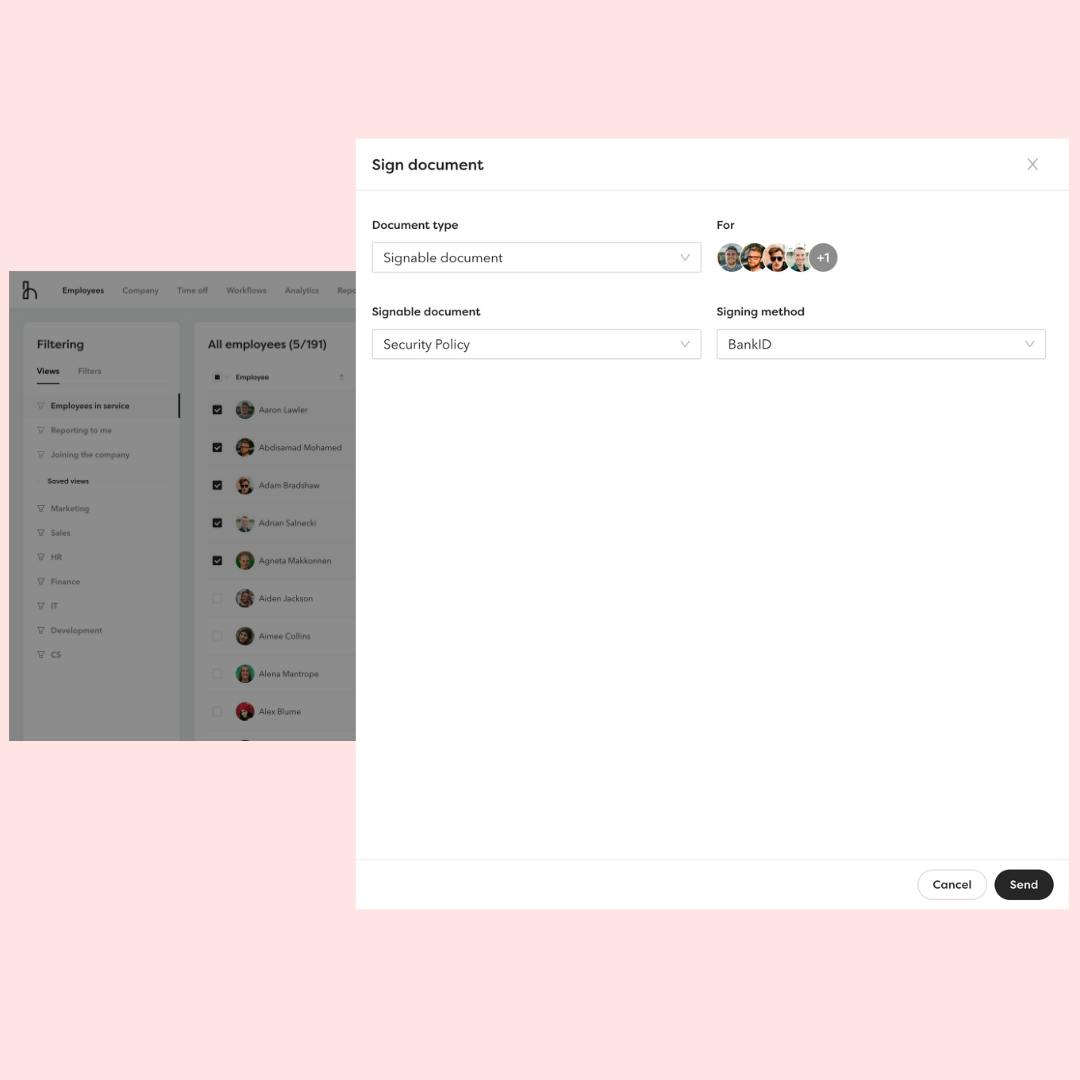 At any time, you can see who signed what. Filter based on team, location, and employment type to oversee the status of the signing process for a specific group within the company.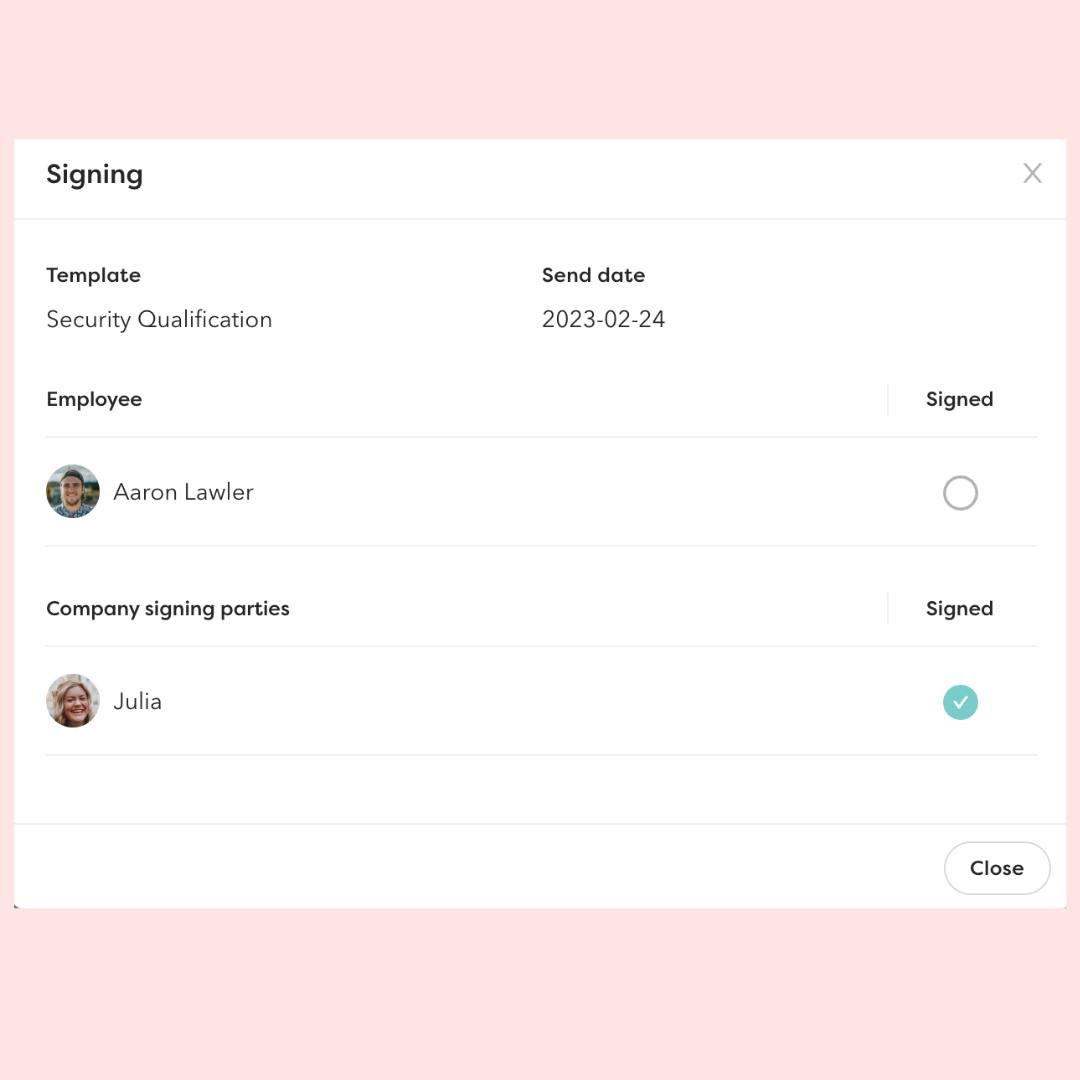 Let us show you what modern HR tech looks like!
Provide your details and we'll contact you for a demo.