Company page
Provide employees with one place to find general information about your organization. The company page is home to your important documents, frequently asked questions, and an always up-to-date organizational chart.
Organization chart
Company docs
FAQ
It should be easy for everyone to grasp how your company is organized. Switch between department or people views depending on your needs. Click to open department overviews to understand who's responsible for what.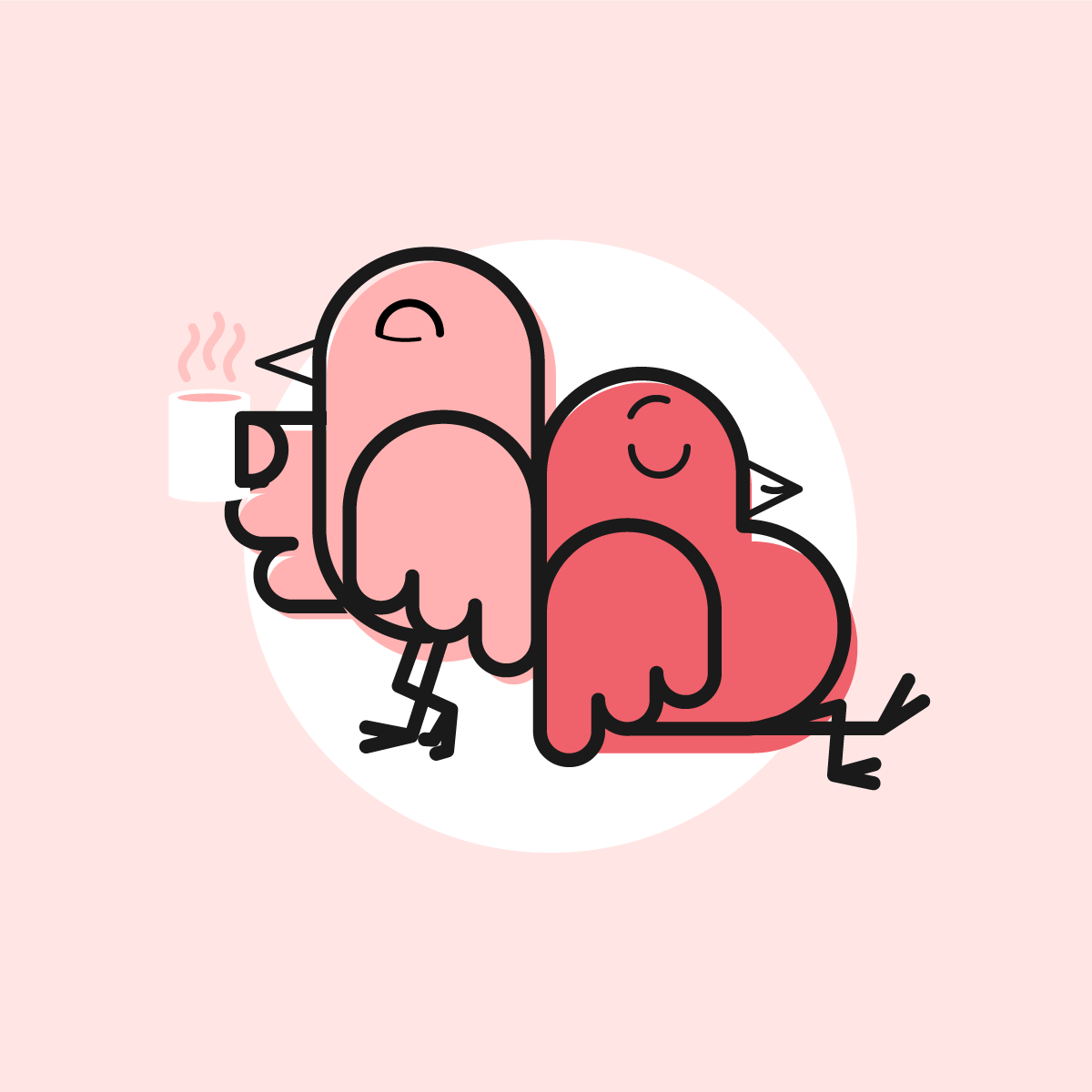 Keep all important company documents in one place where everyone can access the files easily. Create your library of important documents, like IT guidelines, company handbooks, or policies.
Provide answers with Q&As
Guard your time by decreasing unnecessary messages, calls, and meetings. List your company's most frequent questions in the Q&A section and add answers or links to other resources. Establish it as the go-to place where your co-workers begin their search for answers.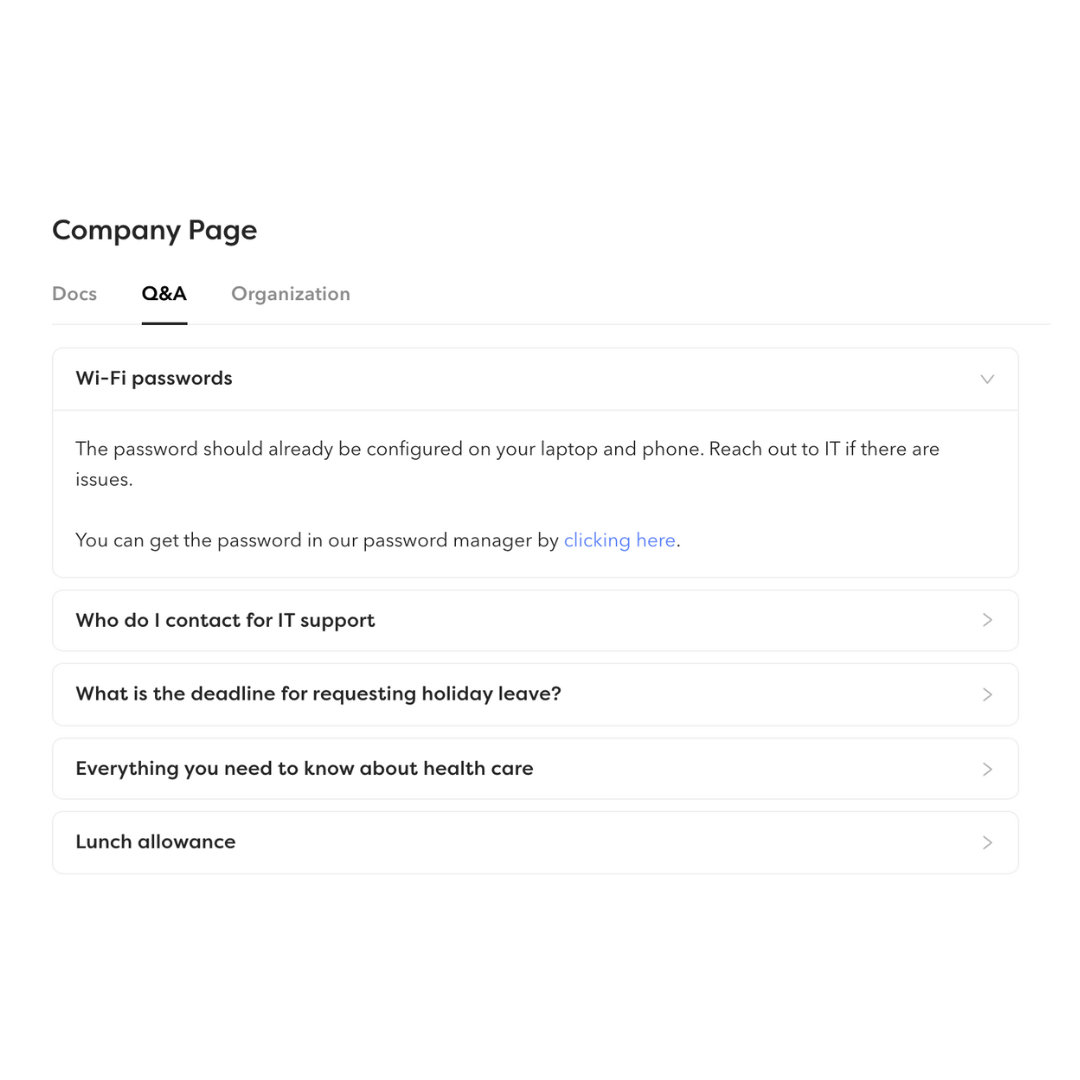 Let us show you what modern HR tech looks like!
Provide your details and we'll contact you for a demo.